2019-2021 Training Team
North Carolina

 

Arizona

 
---
Meet our 2015-2018 National Master Educator team:
Director, National Master Educator Team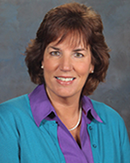 Arizona

 

Massachusetts

 
The National Master Educator team is the Take Charge Today program's most influential and elite team. This group of dedicated professionals work to continually enhance all components of the Take Charge Today program, ensuring it remains relevant and engaging for educators throughout the United States. They actively collaborate with the Take Charge Today staff on a weekly basis, devoting 2-3 hours each week:
Having fun

Evaluating Take Charge Today lesson plans and review all new and updated lessons

Actively communicating about enhancing the curriculum, professional development, general programming and website offerings

Utilizing EdTech technologies

Participating in Take Charge Today's online communities

Experiencing and evaluating each of Take Charge Today's professional development offerings

Participating in a Take Charge Today committee

Implementing an action plan resulting in a product that can be used nationally

Preparing for, actively participating in and evaluating the Take Charge Today National Master Educator Retreat

Exhibiting professionalism, teamwork, actively communicating and meeting deadlines
The team is comprised of a diverse group of current classroom educators from throughout the United States who have been selected as a Take Charge Today National Master Educator through a highly competitive application process.